If you're ready to illuminate your world with vibrant and energy-efficient lighting solutions, you've come to the right place. In this comprehensive guide, we delve into the diverse realm of LED neon lights, shedding light on various types of Neon Flex and their optimal applications. Whether you're aiming to infuse your project with a captivating glow, enhance ambiance, or create eye-catching displays, LED neon lights offer a versatile and eco-friendly solution. From LED strip lights that seamlessly fit into tight spaces, to linear pendant lights that exude modern elegance, we've got you covered. Our mission is to empower you with the knowledge needed to make informed decisions, ensuring your project shines brightly while saving energy and minimizing environmental impact. Let's embark on this enlightening journey together, exploring the latest trends and innovations in LED lighting technology.
Display Neon
Tailored for seasonal displays, audio-visual events, and more, the Display range stands out for its exceptional quality, ensuring a remarkable lighting experience. Crafted from top-notch PVC material, these lights provide a fully diffused light output that bathes any space in a gentle, ambient glow without harsh spotting. What's more, our Display neon lights boast an impressive IP65 rating when properly installed using heat shrink tubing and silicone glue. This means they can be employed indoors with a degree of exposure to water or steam, making them adaptable for diverse projects. With a 1-year guarantee specifically for indoor installations, you can trust in their durability. Choose from a variety of options, including Standard, Mini, Side View, and 360 rope varieties to suit your specific requirements. Shop the captivating Display Neon series today, and for hassle-free installation, explore our accessory pack kit. Illuminate spaces effortlessly with LED Neon Lights designed for brilliance and longevity.
Professional Neon: The Ultimate Choice in LED Neon Lights
Upgrade your lighting game with the cutting-edge Professional Neon collection by Tagra. Crafted from injection-moulded silicone, this range stands out as the pinnacle of flexibility and durability. Unlike conventional neon tubes or PVC neon, the silicone construction provides remarkable malleability, boasting a mere 30mm bend radius for the Micro series. Delight in its robust IP65 body and diffused, high-quality illumination, perfect for both indoor and outdoor professional installations, even in water-prone environments. The Professional range goes beyond with resistance to corrosive substances, UV rays, and more, secured by a standard 3-year guarantee. Customizable in lengths up to 5000mm or as a comprehensive 10m kit, complete with installation essentials, it's never been easier to elevate your space.
This professional neon marvel comes in a variety of hues and three sizes: Micro (4x10mm), Midi (13x12mm), and Maxi (12x17mm). Elevate your ambiance by exploring the vibrant world of Professional Neon today. With a commitment to simplicity, we've ensured that even those at an elementary school level can grasp the brilliance of our LED Neon Lights. As a valuable resource for UK consumers, we've harnessed the power of advanced materials and expert design to bring forth a lighting solution that outshines the rest. Make the leap to superior LED lighting with Professional Neon, the ideal choice for your illumination needs.
Architectural Neon: Enhancing Spaces with Durable LED Neon Lights
Elevate your surroundings with Architectural Neon, a pinnacle of durability and versatility in the realm of LED neon lights. Crafted to meet stringent standards, our Professional Architectural Neon outshines the competition. This range, including Pro 10x10mm and Pro Plus 16x17mm dimensions, boasts a remarkable level of adaptability. Architects, large-scale projects, and permanent installations find their match in this luminous marvel, compliant with UL, TUV, CE, and RoHs standards. A testament to endurance, it prevails against chlorine, salt, solvents, and flames, securing a 5-year indoor and outdoor guarantee. Embodying resilience, it flaunts an IP67 ingress rating, further upgradeable to IP68 upon request.
Designed to grace facades, yachts, stadiums, and more, the Architectural Neon doesn't just illuminate spaces but elevates their aesthetic. Seamlessly encapsulated with injection-molded connections, it stands strong against the elements, defying the test of time. Its versatility isn't just skin deep; the Pro Architectural series excels in vertical bends with side-view options, while the Pro Plus series offers both top-view and side-view options. Want a specific hue? RAL color matching is available upon request, ensuring your vision comes to life in vivid vibrancy.
A Glimpse at the Neon Flex Range
Our Architectural Neon sits within the broader Neon Flex range, designed to cater to diverse lighting needs. Whether it's LED strip lights, linear pendants, or ceiling lights, this range encompasses it all. From LED downlights to high bay LED lights, from track lights to tube lights, each creation is a testament to innovation and quality. We've crafted these lighting solutions not just for illumination, but to seamlessly merge with your space, turning environments into experiences.
Discover the future of architectural lighting with our Architectural Neon range, where durability, versatility, and visual allure unite. Transform your spaces into works of art with LED Neon Lights that transcend mere illumination, making every moment more vibrant and captivating.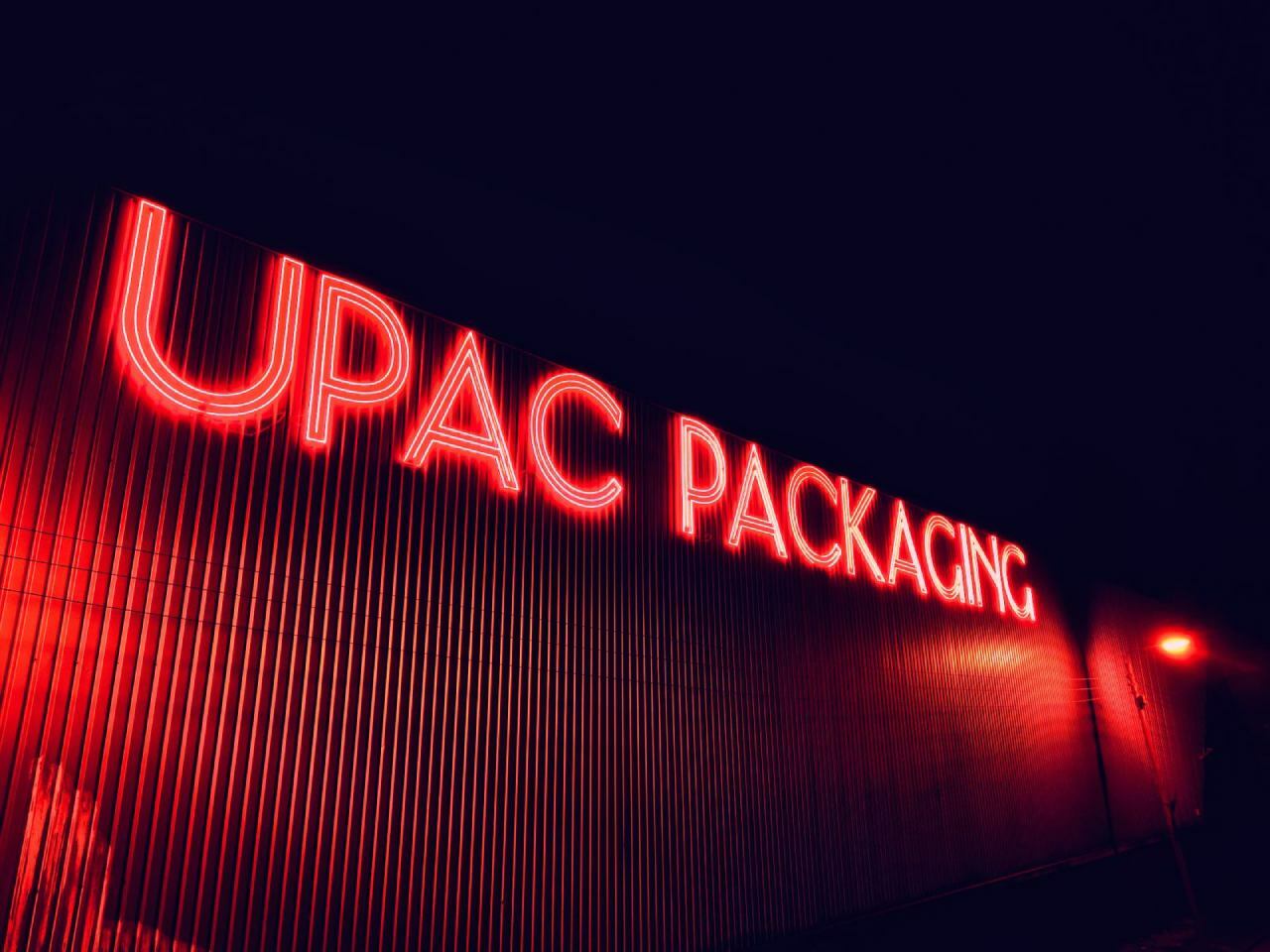 LED Neon Tubes: Brilliant Ambiance for Every Space
Create captivating and versatile lighting displays with our state-of-the-art LED Neon Tubes. These tubes offer a contemporary take on traditional neon lights, infusing spaces with vibrant illumination. Their flexibility-free design makes them a fantastic choice for installations where adaptability is not a priority. Crafted for commercial and retail settings, these LED Neon Lights provide a 360-degree, non-spotting radiance, ensuring a truly enchanting ambiance.
Featuring full dimming capabilities, our Neon Tubes empower you to adjust the lighting intensity according to your needs, effortlessly setting the desired mood. The sleek tubes are easily suspended with their pre-attached cables, or they can be surface-mounted using mounting brackets for a seamless integration into any environment.
Choose from standard sizes of 1m, 1.5m, and 2m, or opt for custom lengths up to 2m, allowing you to tailor the lighting solution precisely to your space. With their longevity and energy efficiency, these LED Neon Tubes serve as a reliable and eco-friendly lighting choice, offering longevity that outshines traditional neon lights.
Unlock a world of possibilities with our LED Neon Tubes, perfect for accentuating architectural elements, creating alluring signage, or transforming any area into a captivating oasis of light. Elevate your space with the brilliance of LED Neon Lights—shop now to craft a luminous environment that leaves a lasting impression.
Things to Consider When Buying LED Neon Flex
When embarking on your LED neon light journey, there are crucial factors to keep in mind for a seamless experience. Understanding the subtleties can make a world of difference in your installation. Side View or Top View: LED Neon Flex offers side view and top view options, each serving specific bending needs. Side view neon flex suits vertical bends, emitting light from the side. On the other hand, top view is perfect for achieving horizontal bends. If versatility is key, consider neon rope lights, enabling 360-degree bends. Bend Radius: The bend radius, denoting the minimum bending capacity before damage, varies with material. Silicone Flex surpasses PVC in flexibility. Smaller flex handles finer bends—ideal for intricate designs. Flat or Domed: Most neon flex boasts a flat light plane, maintaining square or rectangular profiles. However, certain types, like Display neon, opt for a slightly domed light plane, offering a broader beam angle. Silicone or PVC: Silicone Neon Flex stands out with enhanced flexibility and a higher IP rating. Its robust construction shields against dust and water, making it outdoor-ready. Mounting: Versatile mounting methods include brackets, tracks, profiles, and bendable tracks. Recessing into walls is also possible. Prioritize your specific installation needs for optimal results.
These considerations empower you to make informed decisions when shopping for LED neon lights. It's essential to align your preferences with the characteristics of each option, ensuring the perfect fit for your application. With an array of choices, from side view to top view, bend radius to material selection, and flat to domed profiles, you can tailor your LED neon lights to your exact requirements. Whether you're illuminating a sign, enhancing outdoor spaces, or creating captivating indoor designs, the right LED Neon Flex is within reach.