In this detailed guide, I'll share a example of how Sean managed to save nearly $1000 while installing LED strip lights in the stairs of villa with a blend of quality, high-end design, all within a single day and with no prior experience in lighting. Central to this achievement was the use of the Kosoom's "DirectLightSaver Hub" System. This case will take you through Sean's journey, step by step.
Note: This is a case study demonstrating how Kosoom helped thousands of clients solve their lighting challenges while saving more money. For the sake of privacy, the name 'Sean' in this article represents the majority of Kosoom's customers, and the some photos used in this article is not factual.
Kosoom's "DirectLightSaver Hub" System's Outstanding Effect on Sean's Three-Story Villa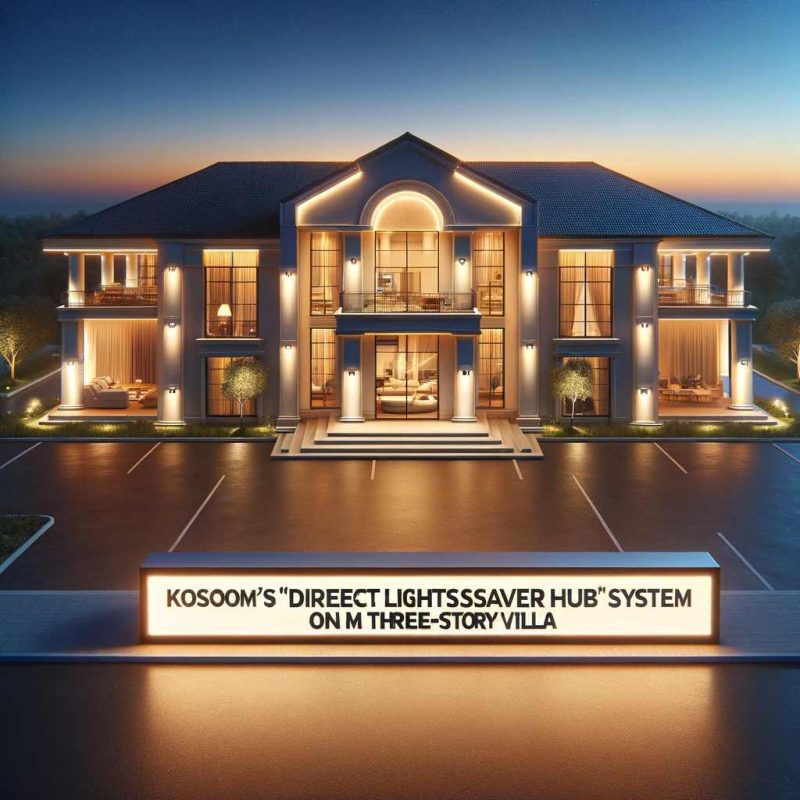 You're probably eager to learn how Sean achieved such remarkable results with his three-story villa's lighting. But before diving into the how-tos, let me first highlight the specific ways Kosoom's "DirectLightSaver Hub" System not only helped Sean save on costs but also significantly enhanced the aesthetics of his home.
Comparison Cost in Table Between Using Kosoom and Other Brands
By opting for their "DirectLightSaver Hub," Sean managed to cut down the expenses substantially. I'll share the exact figures and comparisons in the following table, but here's a teaser: the savings were close to $1000, which is about 37% less than what I would have spent on traditional lighting solutions.
| Cost Category | Other Brands Cost (Euros) | Kosoom Cost (Euros) | Savings Percentage (%) |
| --- | --- | --- | --- |
| Product Cost | 750 | 360 | 52% |
| Installation Materials | 200 | 100 | 50% |
| Shipping | 50 | 0 | 100% |
| Tax | 176 | 101 | 42% |
| Labor Installation Cost | 750 | 750 | 0% |
| Custom Design Cost | 300 | 0 | 100% |
| Other Costs | 200 | 200 | 0% |
| Total | 2426 | 1511 | 37% |
Aesthetic Enhancement
Beyond the savings, the transformation of villa's staircase was nothing short of magical. The LED strip lights, part of Kosoom's package, added a modern and sophisticated touch. They perfectly accentuated the architectural details of the staircase, turning a simple functional space into a showcase feature of villa.
The Most Excited Part?
You can achieve the same results as Sean, even if you have zero lighting experiences, in just one day!
Sean's Journey of Installing LED Strips Lights for Stairs
Before discovering Kosoom, Sean's journey to illuminate his villa's staircase was fraught with challenges and uncertainties. Here's a glimpse into Sean's pre-Kosoom struggles.
Struggles Before Meeting Kosoom
The Initial Search for Knowledge: It all started with a week-long deep dive into the internet, scouring for information on Stair Lights LED Strips. Sean's goal was simple: to ensure himself purchased the right product for his needs. But, as you can imagine, this wasn't as straightforward as he had hoped.
Vendor Hunting Confusion: Next, Sean embarked on another week-long mission, this time to find retailers selling Stair Lights LED Strips. The plethora of options was overwhelming, leaving him dazed and confused. He struggled with questions about the suitability and aesthetics of these LED strips for his staircase. Although he managed to find a decent seller, their prices were exorbitantly high.
Lighting Design Dilemma: Admittedly, lighting design isn't his forte. This led Sean to seek professional help, only to be greeted with a diverse range of services and hefty price tags. Eventually, he settled for a reasonably priced service, but even that cost him a steep 300 Euros!
Committing to Villa's Beauty: Despite the high costs, Sean was committed to beautifying villa. So, he reluctantly proceeded with the chosen lighting design service, paying their hefty fees step by step.
Lighting Installation Hurdles: As someone who isn't handy with installations, Sean reached out to local electricians in Rome. And here's where things took an exciting turn. To his surprise, they all recommended Kosoom! They praised Kosoom as an emerging global provider of LED Lights and integrated services. Their proprietary "DirectLightSaver Hub" System promised high-quality products at affordable prices, comparable to premium LED Light brands. Most importantly, they offered custom lighting designs(for free) and products tailored for his villa's staircase.
Discovering Kosoom's Magic: Overjoyed with this newfound knowledge, Sean immediately contacted the Kosoom support team. Let me take you through the step-by-step process of how Kosoom's "DirectLightSaver Hub" System helped Sean save almost $1000 in just one day, even with zero lighting experience!
Kosoom's "DirectLightSaver Hub" System Revolutionized Experience
Here is the brief preview of 4 steps that to make up the Kosoom "DirectLightSaver Hub" System:
Step 1: Making Initial Contact with Kosoom and Communicating Sean's Needs
Step 2: Detailed Email Planning for LED Strip Lights Installation on Stairs
Step 3: Kosoom Tailors a Solution Based on Sean's Requirements
Step 4: Seamless Coordination Between Kosoom and the Local Electrician
Embarking on this journey with Kosoom transformed Sean's villa's staircase into a stunning showcase of light, all while saving him a significant amount of money and time. Kosoom's expertise in LED technology and customer-oriented service made all the difference in his project.
Step 1: Making Initial Contact with Kosoom and Communicating Sean's Needs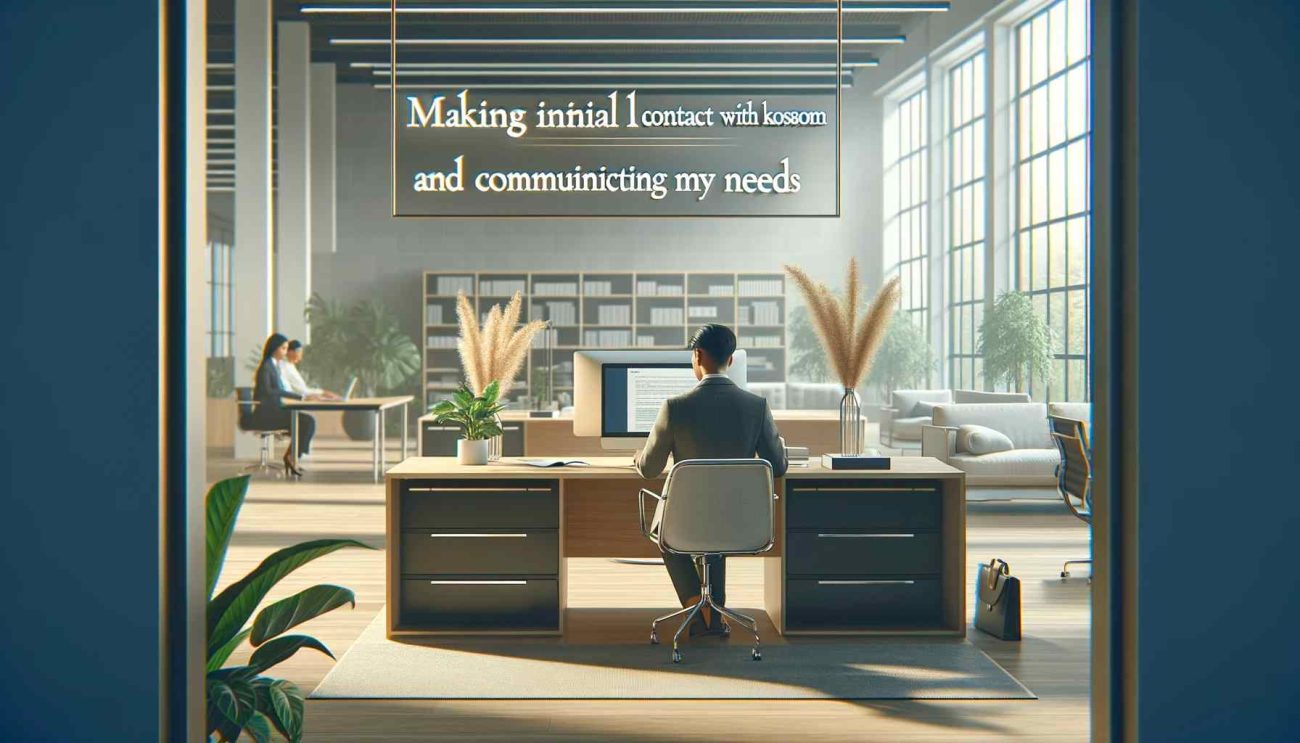 When Sean embarked on the journey to illuminate the stairs of his villa with LED strip lights, He was overwhelmed with the information and options available. His weeks were filled with scouring the internet for knowledge about Stair Lights LED Strips, searching for retailers selling these products, and consulting various lighting design service companies. The amount of information was immense and, admittedly, a bit confusing.
This is where his interaction with Kosoom's service team turned things around. They didn't just understand his plight; they empathized with it. They took the time to patiently explain the nuances of these products, the current market trends, and the technical details that a novice like him wouldn't know. Their expertise in LED technology was evident, and their insights were invaluable.
What stood out the most was their approach. Instead of bombarding him with technical jargon, they spoke in a language he understood. They made the complex world of LED lighting simple and approachable. This conversation was more than just an exchange of information; it was a reassuring experience that calmed his anxieties.
By the end of conversation, not only did Sean feel more confident about the renovation project for the stairs of villa, but he also felt like he had gained a partner in this endeavor. Kosoom's team took meticulous notes about the specifics of his villa's stairs – the number of steps, the length, the preferred color of the stairs of villa – and his personal style preferences. This level of detail showed Kosoom commitment to providing a tailored solution that would align with his vision.
The journey of transforming the stairs of villa with LED strip lights started with uncertainty, but after Sean's initial interaction with Kosoom, he was filled with a newfound confidence and excitement about the project. This was the first step in a journey that would not only illuminate stairs but also enlighten Sean about the lighting desgin.
Step 2: Detailed Email Planning for LED Strip Lights Installation on Stairs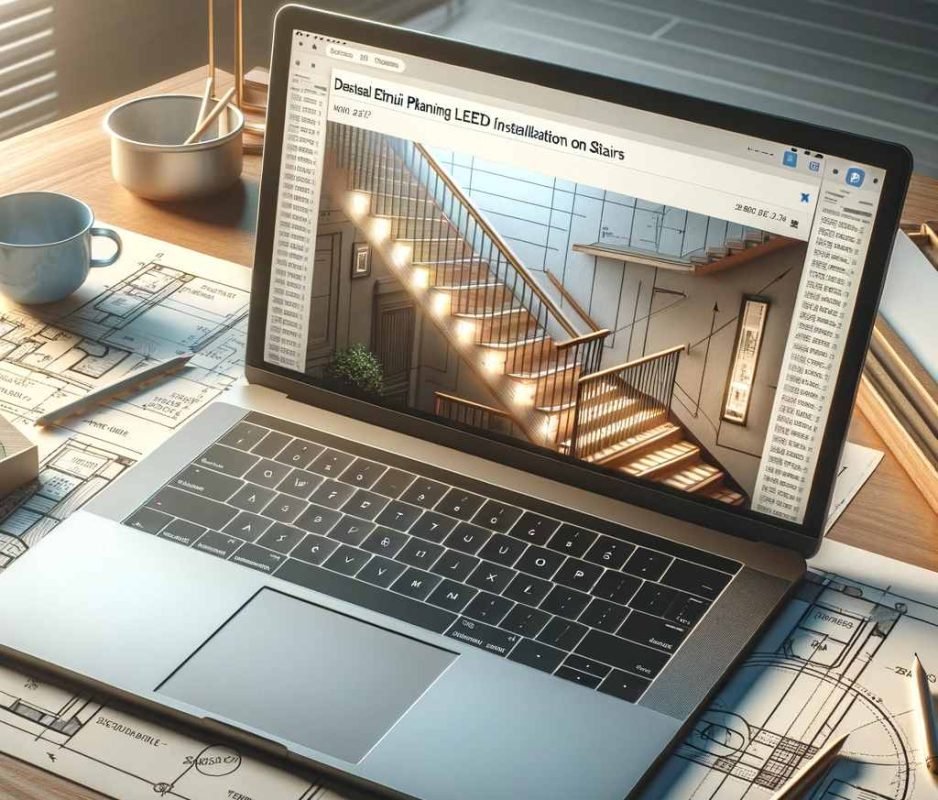 Before I dive into the details, I want to share something exciting. Throughout this step and the entire planning process, Kosoom provided Sean with incredibly professional services, and guess what? He hadn't even paid them yet! This experience not only showcased Kosoom's professionalism but also their confidence in installing.
So, based on previous phone conversation, Sean gathered all the information Kosoom needed and sent it to them via email. Kosoom has a strict confidentiality policy, ensuring that all information shared via email is kept private unless they receive explicit permission from the client to use it.
Here's what Sean included in the email:
Multiple photos of villa, both interior and exterior, to give Kosoom a clear idea of his home's decor style. This was crucial to ensure that the LED Strip Lights they design for his villa's stairs match the overall aesthetic.
Several detailed pictures of the stairs in villa. These images were intended to help Kosoom better understand how to design and install the LED Strip lights for staircase.
Specific details about the stairs in villa, like the total number of steps and the length of each step. This information was vital for a precise and tailored installation plan.
Sean's desired lighting design style for the lighting setup.
Simple, right?
Step 3: Kosoom Tailors a Solution Based on Requirements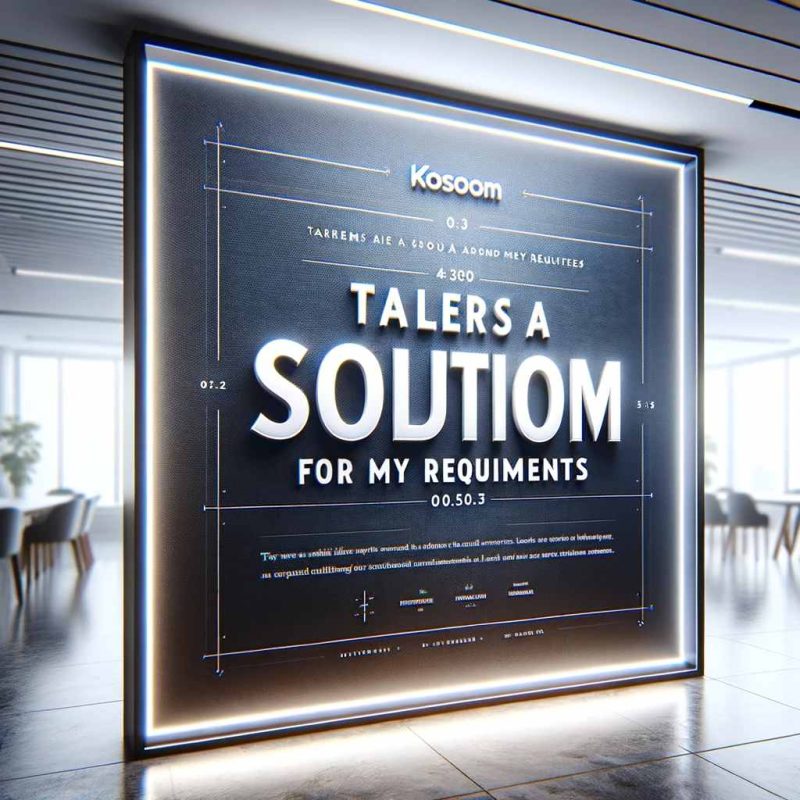 When it came to illuminating the stairs of villa, Sean was looking for something truly special, and Kosoom did not disappoint. They tailored a range of products and accessories specifically for Sean's needs, and even sent several design proposals for him to choose from. Let's dive into the details of what Kosoom customized and how it saved a significant amount of money.
Each of the ten steps per floor in villa is a meter wide, requiring a total of 30 meters of LED strip lights. Thanks to Kosoom's special discounts for electricians, the high-quality LED strip lights cost about 12 Euros per meter, summing up to 360 Euros. This was a 52% saving compared to other brands I had considered.
2. Installation Materials
Kosoom also offered installation materials (including fixtures, wires, power adapters, and dimmers) at about half the price of other brands. For the amount of LED Strip Lights needed, the installation materials cost just 100 Euros – a 50% saving right there!
3. Shipping Costs
Here's the best part: since Sean purchase in Italy was over 100 Euros, Kosoom waived the shipping fees entirely. This was a 100% saving compared to other brands!
4. Tax Expenses
In Italy, the VAT is 22%, so the tax for the products and materials came to about 101 Euros (360+100) * 22%. This represented a 42% saving compared to other brands.
5. Custom Ligthing Design Fees
Kosoom offered their lighting design services for free, adding another 100% saving to my pocket.
So, let's break down the total costs:
Product cost: 360 Euros
Installation materials: 100 Euros
Shipping: 0 Euros
Tax: 101 Euros
Labor and technical installation costs: 750 Euros
Custom lighting design costs: 0 Euros
Additional costs: 200 Euros
Total: 360 + 100 + 0 + 101 + 750 + 0 + 200 = 1511 Euros. That's a saving of 915 Euros, or 37%, compared to other brands!
It's amazing how Kosoom's "DirectLightSaver Hub" System made all these options much more affordable than the quotes Sean received from other companies. He is thrilled with the plan he chose for his villa, and he can't wait to share the specifics of this incredible project with you all!
Step 4: Seamless Coordination Between Kosoom and the Local Electrician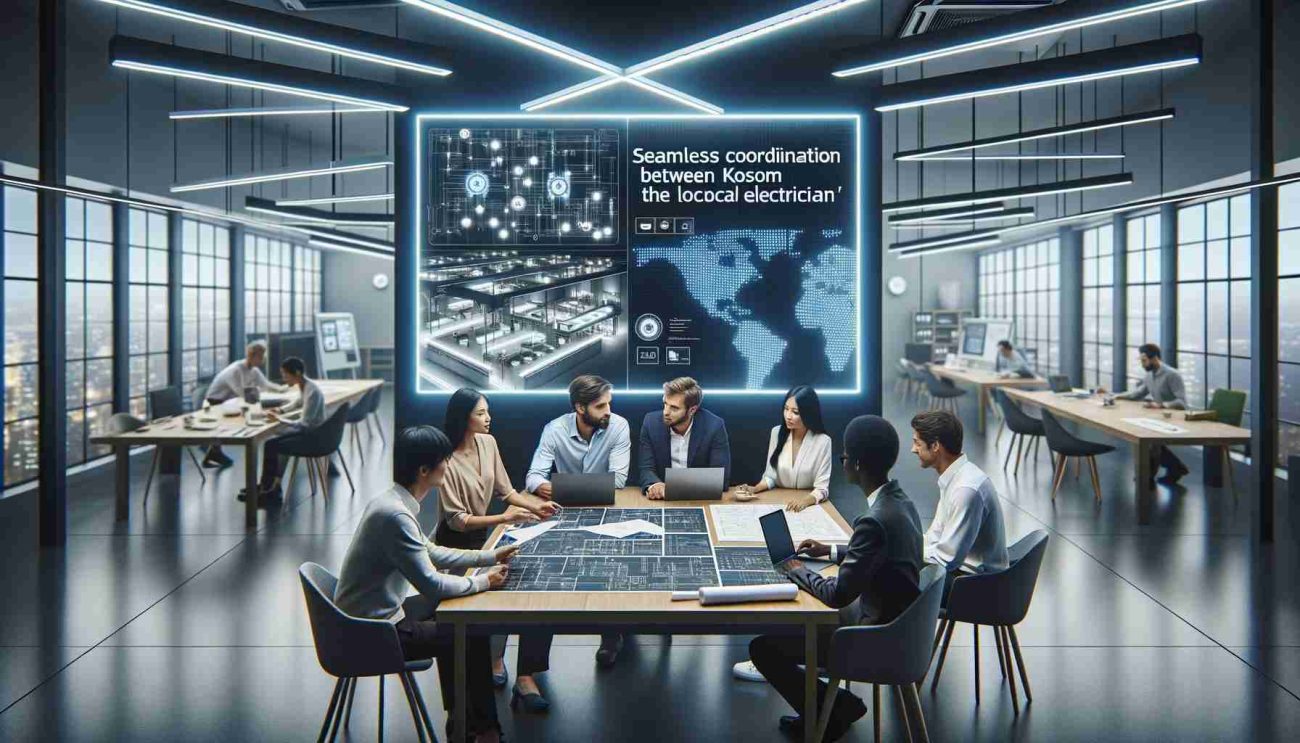 "Guess what? We're almost at the finish line of our LED strip lights adventure! It's been quite a journey, but now, it's all about Kosoom doing the heavy lifting by coordinating with the electrician.
Kosoom has been meticulous every step of the way. On the very day Kosoom finalized the plan, Sean was already in touch with a local electrician. When the electrician arrived at the villa, they didn't just take a look at the stairs; they had an in-depth discussion with Kosoom's support team. This wasn't just a quick chat – it was a detailed conversation ensuring everything was crystal clear.
And here's the best part: after everything was set, Sean's only job was to make the payment and wait for the electrician to work their magic. That's it! Simple, efficient, and hassle-free. Who knew installing LED lights could be this easy?"
Discover More Real LED Lights Cases from Kosoom
Here, I want to show you some of the other real LED lights cases from Kosoom. They all used Kosoom's 'DirectLightSaver Hub' system to solve their LED lights problems, and at the same time, saved a lot of costs.
These examples cover almost every industry and setting you can think of, like exhibition halls, shopping malls, coffee shops, clothing stores, pharmacies, supermarkets, hypermarkets, eyeglass stores, tile stores, bars, jewelry shops, and so on. They also include many big-brand scenarios, such as Zara and Miniso. In upcoming articles, I'll be sharing their stories one by one.
Some of the case as following:
Miniso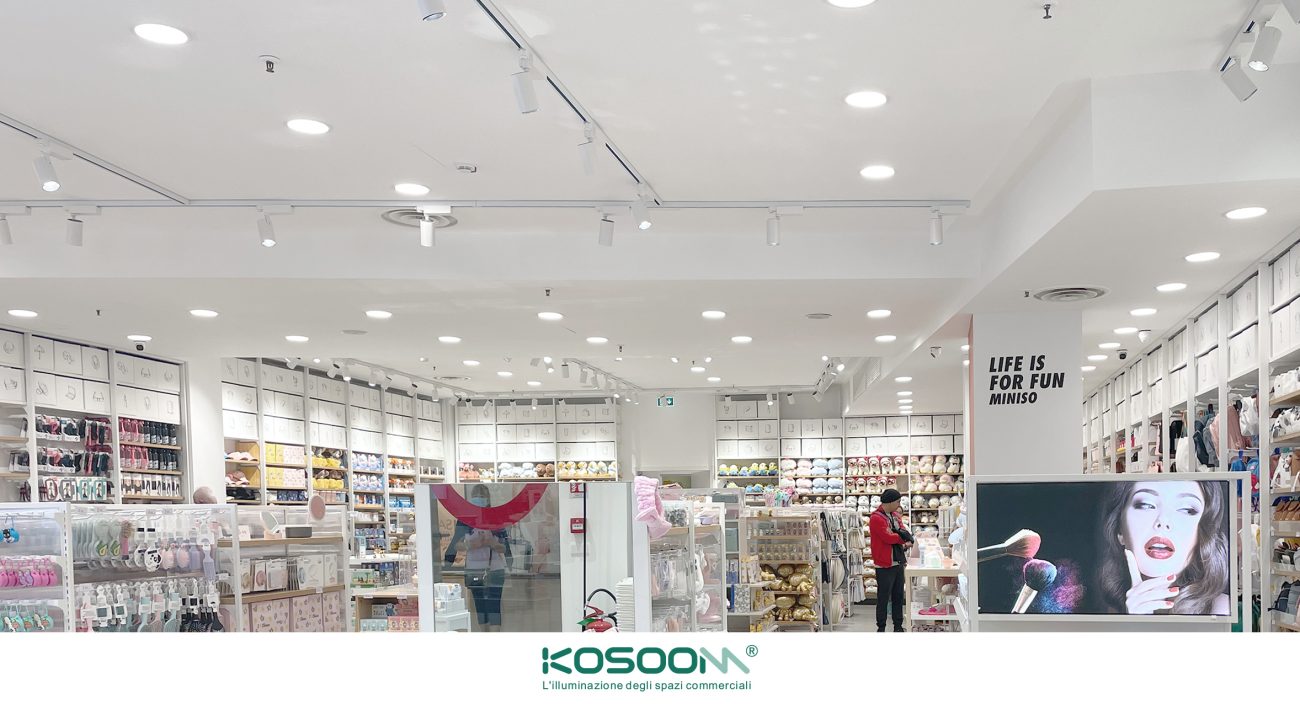 Italian bar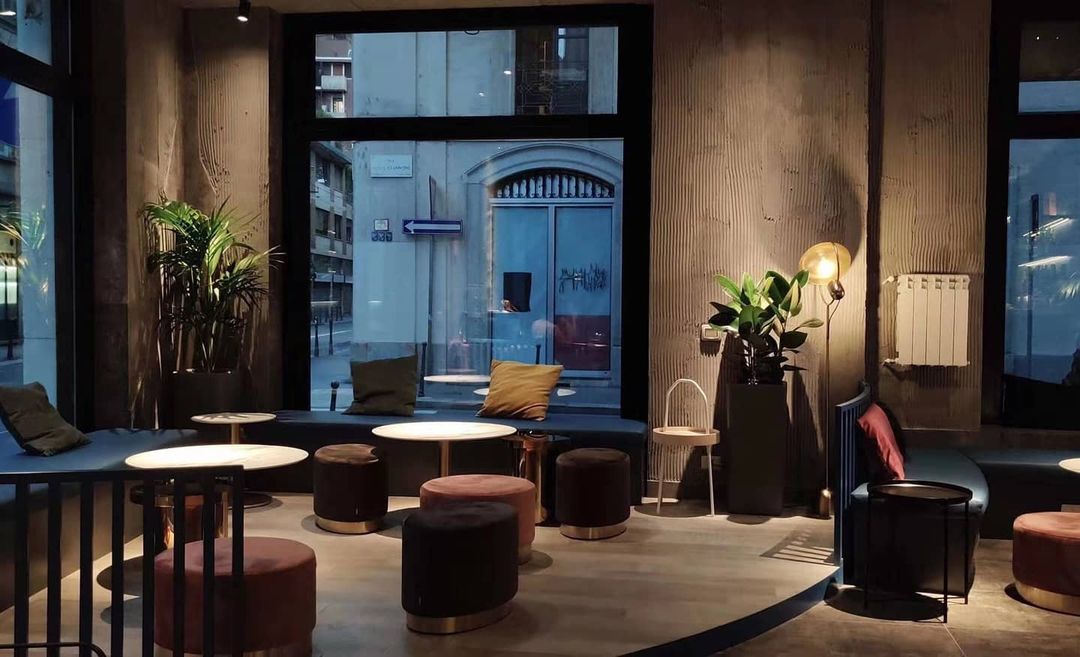 Many others….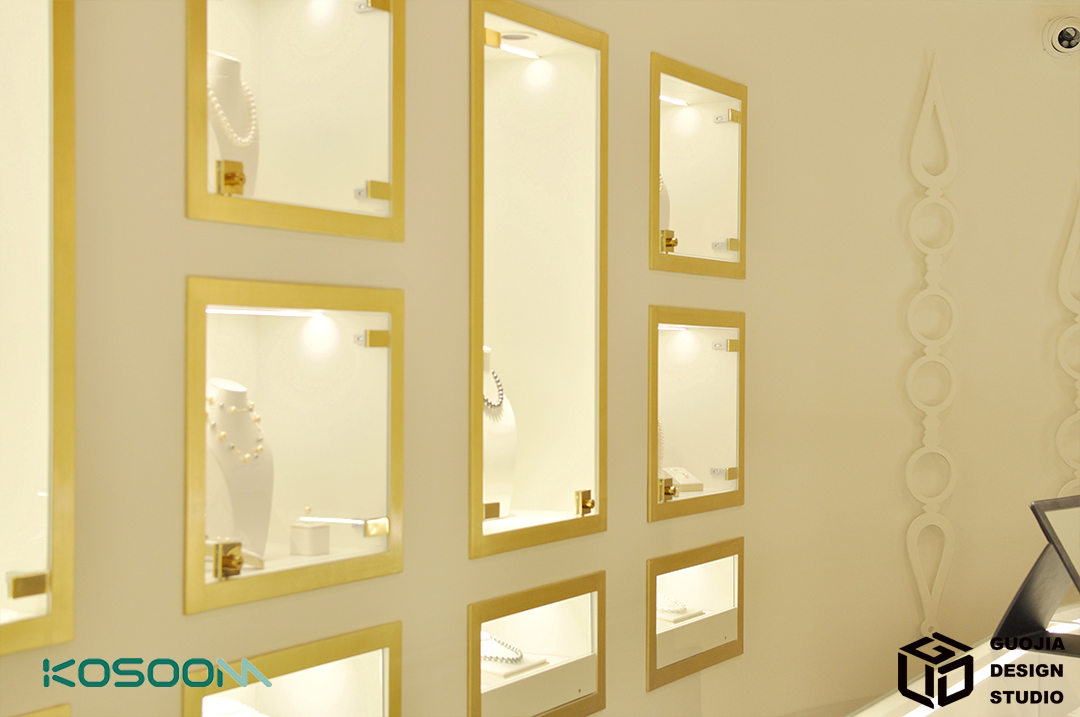 Do you have your LED lighting story?
As we wrap up this enlightening journey, I'm pretty sure the mystery behind how Sean managed to save almost $1000 while installing LED strip lights in villa has become crystal clear to you. More importantly, you've discovered the incredible benefits that the Kosoom "DirectLightSaver Hub" System has brought into our life.
Indeed, with Kosoom's assistance, achieving such an impressive feat was far from difficult, and it's not just true for Sean – it's equally applicable to you. This experience has taught us that with the right guidance and knowledge, even those of us with zero lighting experience can make significant strides in enhancing our living spaces, both aesthetically and economically.
Now, I'm eager to hear your thoughts! Do you have any personal experiences with purchasing or installing LED lights? Perhaps you've faced challenges, discovered tricks, or just want to share a fun anecdote about your journey with LED lighting. I'd love to hear about it.
Let's open up a discussion! Share your stories, ask questions, or provide insights. Your contributions not only enrich our community but also help others who might be embarking on a similar LED lighting adventure.
So, let's chat – what's your LED lighting story?