In the realm of home decor and functionality, the right lighting can make all the difference. This article delves into the significance of flush mount ceiling lights, addressing the questions and challenges many face when selecting the perfect lighting solution. As you navigate through this piece, you'll uncover the benefits of these lights and gain a comprehensive understanding of the best options available in 2024. Prepare to be illuminated on the latest trends, expert opinions, and insights that will brighten your decision-making process.
1, Kosoom flush mount ceiling lights
The Kosoom flush mount ceiling lights are a testament to modern elegance and functionality. Seamlessly blending with contemporary interiors, these lights offer a minimalist aesthetic while ensuring optimal illumination. Crafted with precision, the Kosoom lights are characterized by their sleek design and superior build quality. Whether installed in a living room, bedroom, or hallway, they promise to elevate the ambiance with their radiant glow. Moreover, their flush mount feature ensures a clean look, making them an ideal choice for spaces with varying ceiling heights. With Kosoom, one doesn't just get a lighting fixture; they invest in a piece that adds character and sophistication to any room.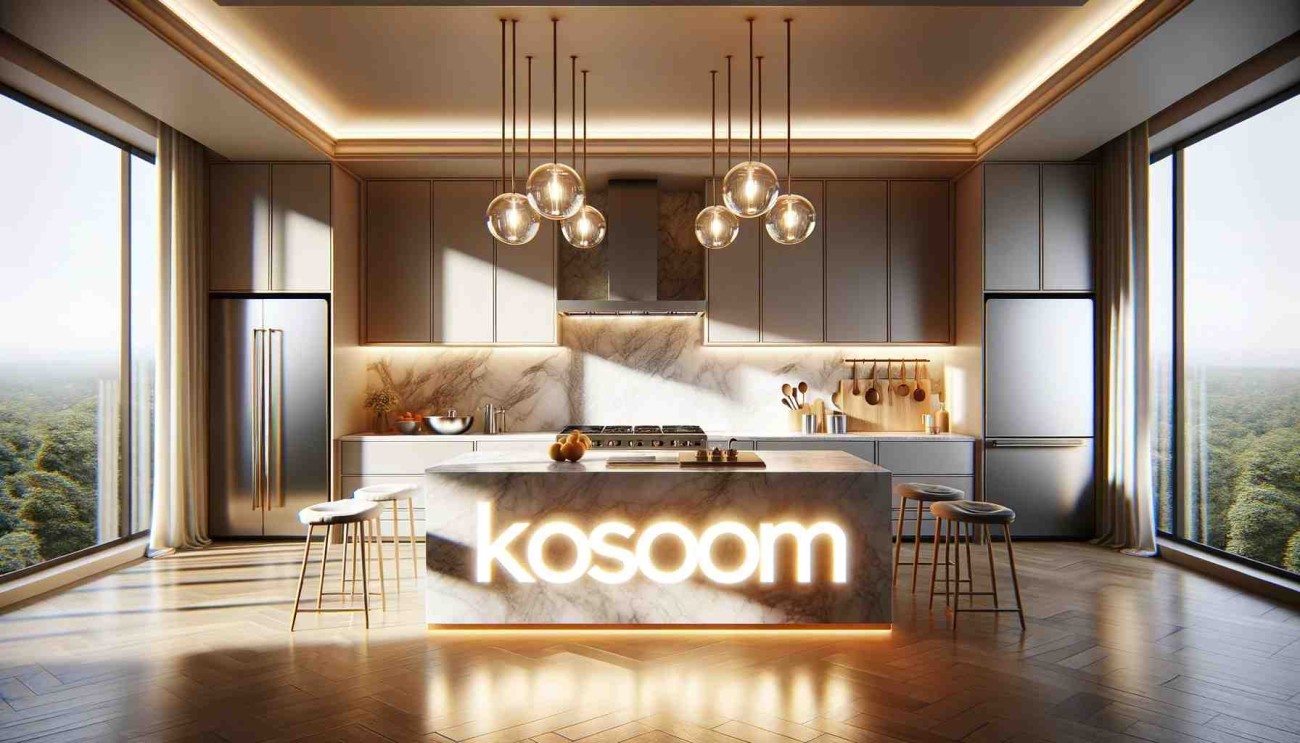 2, Schoolhouse Alabax Surface Mount
We're enamored with the sleek, retro charm of the ceramic fixture from Schoolhouse. Its versatility is evident in its compact seven-inch drop, a palette of both classic and vibrant hues, and its adaptability to diverse spaces and aesthetics, ranging from rustic farmhouse to edgy industrial. Simone Kitchens, a senior editor at Strategist, showcases the fixture in a striking black above her kitchen table. She's particularly fond of its expansive tulip-shaped dome. Intriguingly, the lamp's silhouette can be transformed by the choice of lightbulb. Opt for a petite bulb, and it seamlessly tucks inside; alternatively, a larger drum-shaped bulb from Tala can redefine its entire appearance.
3, Alder & Ore Charlotte Flush Mount
Trolio proudly possesses three of these sleek, flush-mounted lights, gracing her hallway. Their understated design and affordability caught her eye, especially since she snagged them at a discounted rate during a Black Friday sale. Their minimalistic vertical descent stands out, boasting a mere four-inch extension from the ceiling. Additionally, with dual lightbulb sockets, they ensure ample brightness.
4, Commune Light Socket
Seeking a budget-friendly substitute for a flush-mounted light? Designer David Netto offers a nifty DIY trick in our guide to affordable home enhancements under $100. "A timeless white porcelain socket never fails to impress," remarks Netto. And for those who find white too simplistic, the ceramic socket is available in a vibrant spectrum of 17 additional shades, ranging from a vivid rust red to a refreshing mint green. Simply add a chrome-tipped bulb, and voilà, your space is transformed.
5, Hinkley Lighting Harper Semi Flush Mount
In her living space, Trolio showcases the Hinkley Lighting semi-flush lamp, a design that elegantly hovers just off the ceiling, avoiding the extended drop typical of chandeliers or pendant lights. Radiating brilliance, it can accommodate three bulbs and is available in a palette of five hues, featuring the likes of a sophisticated matte black and a nostalgic brass finish.
6, Kate Spade New York Prescott Medium Semi-Flush Mount
Highlighted by designer Rayman Boozer in our curated guide to standout pendants and chandeliers, this semi-flush fixture masterfully merges the grandeur of a chandelier with the concise design of a flush-mounted light. It boasts four elegant glass bulbs, available in both translucent and frosted variations, complemented by metal hardware in either a sleek nickel or classic brass finish. While its dimensions are slightly expansive, spanning just over a foot, those with ample ceiling height will find its quartet of bulbs and captivating silhouette to be a luminous addition.
Having journeyed through the world of flush mount ceiling lights, it's now your turn to illuminate your spaces with the knowledge you've gained. We urge you to take action, ensuring your home or workspace shines in the best light. If you found this article enlightening, please share it on your social media platforms and let others benefit from it. We value your feedback, so do leave your comments and opinions below. And if there's something you feel we missed or if you have any lingering questions, don't hesitate to reach out. Your insights will guide our future content, ensuring we cater to your needs.
FAQ
What is a flush mount ceiling light?:
Flush mount lighting is a type of lighting that sits directly against the ceiling, shining light downward. It's ideal for rooms with shorter ceilings as there's no space between the light and the ceiling. This design helps in keeping dust and debris away from the bulb and shade. They are typically used for overall lighting in smaller rooms or as task lighting in larger spaces.
What are flush lights called?
Flush lights are commonly referred to as "flush mount lights." They are installed directly onto the ceiling, making it appear as if the bulbs are mounted right on the ceiling. These fixtures often have simple, minimalist designs and blend seamlessly with existing decor. Another variant is the "semi-flush mount light," which has a center stem that lowers the light bulbs a few inches below the ceiling.
How do LED flush mount ceiling lights work?
LED flush mount ceiling lights are fixtures that are fixed directly to the ceilings, leaving no space between the fixture and the ceiling. They are designed to enhance indoor decor and are especially suitable for rooms with short ceilings. The design of these lights is such that it prevents bugs and dust from gathering around the bulbs, ensuring optimal lighting performance. LED flush mount lights come in various styles, including different types of glass covers like clear, frosted, and translucent.
What is the difference between downlight and flush mount?
Downlights, also known as can lights or recessed lights, are fixtures that are recessed into the ceiling, directing light vertically downwards. They provide focused lighting and may require multiple fixtures for adequate brightness. Flush mount lights, on the other hand, are fixtures that attach directly to the ceiling and are encased in glass housing. This allows light to diffuse or spread throughout an entire space, providing more ambient lighting.
What is the difference between ceiling mount and flush mount?
Ceiling mount lights can refer to any light fixture that is mounted to the ceiling, including both flush and semi-flush mounts. Flush mount lights are a specific type of ceiling mount light that sits directly against the ceiling with no gap. Semi-flush mounts hang a few inches below the ceiling, creating a small gap between the fixture and the ceiling.
What is the difference between ceiling mount and flush mount?
Ceiling mount is a general term that refers to any light fixture that is mounted to the ceiling. This can include chandeliers, pendant lights, track lights, and more. Flush mount, on the other hand, specifically refers to light fixtures that are mounted flush against the ceiling, with no gap or space between the fixture and the ceiling. They are ideal for rooms with low ceilings as they don't hang down.
More aritcle about Flush Mount Ceiling Lights